Enjoy BlinkBid's Online Payment Integration with Stripe. No extra cost.* Yes, it's a free feature. I know, it's awesome.

How does it work?
BlinkBid has partnered with Stripe to give users the ability to get paid fast via online payments.
Simply create a payment account and when you print or email your invoice select the option to accept online payments for that invoice.
After accepting online payments for that invoice, a "pay now" button will appear on the document that the client can click on to quickly pay you via credit card.
Learn more about the Online Payment feature here.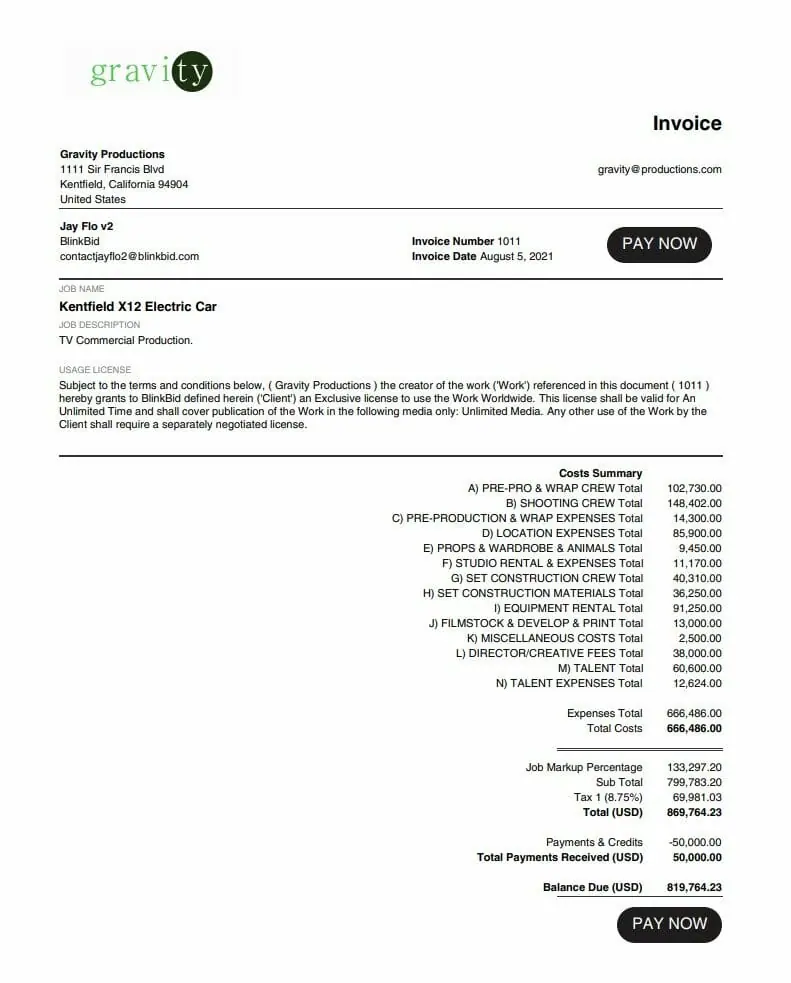 Get paid faster and easier with online payments.